About FatPipe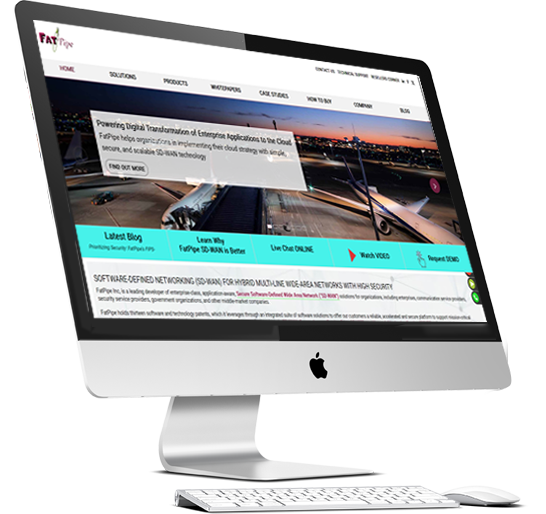 FatPipe Networks is the inventor and multiple patents holder of technology that provides the highest levels of optimization, reliability, security, and acceleration of Wide Area Networks (WANs). FatPipe is the world's most innovative creator of router clustering, a WAN redundancy technology, which affords companies automatic and dynamic failover of a downed data line connection due to a WAN component or service failure.
FatPipe's line of products cover an array of features and benefits for companies that run mission-critical applications over any type of WAN infrastructure. Customer benefits include up to seven-lines of WAN redundancy, reliability, and speed. Dynamic load balancing, Quality of Service (QoS), and additional security; as well as compression, and VPN encryption capability are also available.
FatPipe ranked within the top quarter of Utah's fastest growing companies for the past three years in a row by Mountain West Venture Group's Utah 100, and was ranked 189th in the prestigious Inc. 500. FatPipe has received numerous awards and accolades for its innovative products and executive staff.
FatPipe's customer profiles are extremely diverse, ranging from multinational corporations to medium and small sized companies. Companies worldwide deploy FatPipe appliances to help create robust and stable WAN infrastructures so they can transmit data accurately, efficiently and securely. All major industry types use FatPipe products, including law firms, financial and medical institutions; local, state and federal government entities; military institutions, municipalities, utilities and educational facilities. In fact, FatPipe products are deployed at 30 of the top 100 hotels and by 24 of the top 100 law firms in the US.
FatPipe sells its products worldwide through a network of authorized distributors and dealers. FatPipe is expanding rapidly in Europe, has facilities in India and is looking to expand in Australia and China.